FedLoans Extends Contract, PSLF Increases 750% Year-Over-Year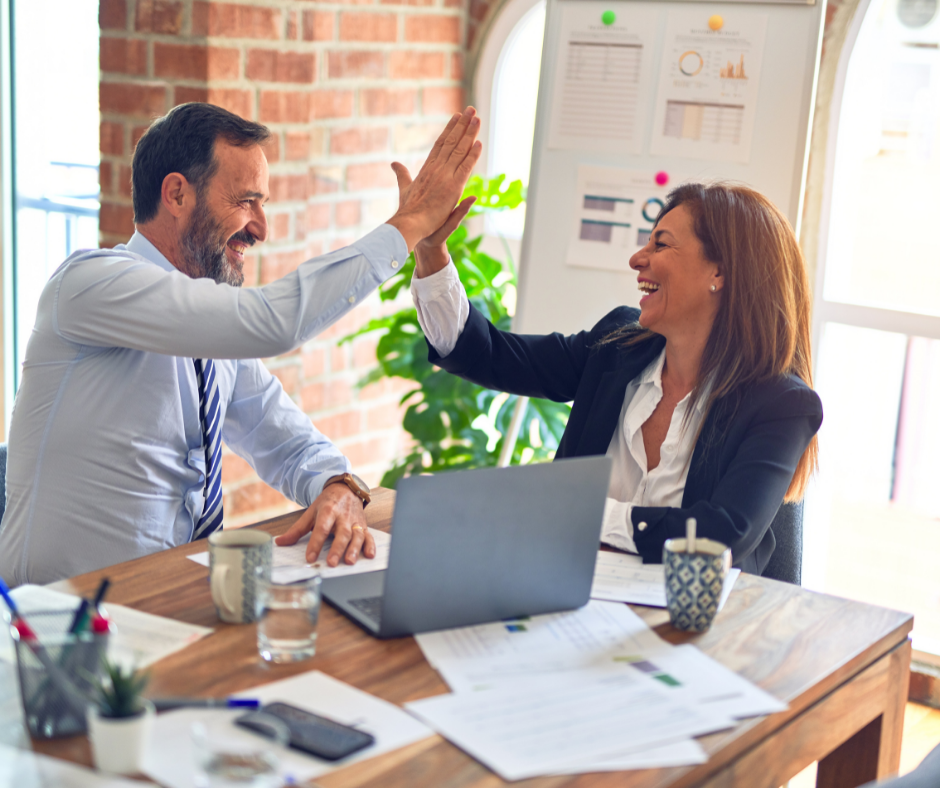 Let's start with the good news, and then we'll get to the… well, also good news… for PSLF candidates and those who employ and advise them: FedLoans has committed to continue servicing federal student loans for another year, out to December of 2022, as necessary to facilitate smooth transitions to new servicers.
We'd be lying if we told you this didn't produce at least a modest sigh of relief. With borrowers scheduled to enter repayment again on 2/1/22, and the overhaul of PSLF underway (more on this below), December felt WAY too soon to make any transition happen seamlessly.
Borrowers should STILL complete employer certification forms (ECFs) for PSLF by 12/1. This is important particularly for those who may benefit from the overhaul that was recently announced.
Also, as we've been reporting for over a year, exponential growth in PSLF was right around the corner. Well, it seems we've finally turned that corner and the Department of Education has served a bit of humble pie to Public Service Loan Forgiveness (PSLF) naysayers. The recent overhaul and limited waiver has already produced 30,000 new forgiveness candidates who will see $2 billion in tax-free, total loan forgiveness in the coming weeks.
The overhaul notwithstanding, PSLF was already on track to report exponential growth in loan forgiveness in this and the years to come. Per data released by ED as of November 2020, cumulative PSLF/TEPSLF loan forgiveness was $385 million granted for roughly 6k borrowers. As of June 2021, this ballooned to $900 million for 11k borrowers: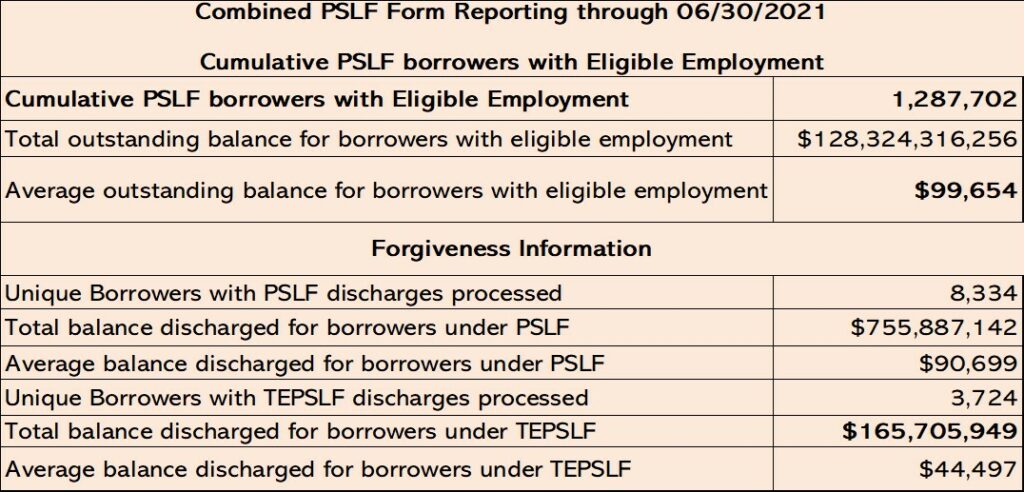 This existing growth trend, coupled with the additional loan forgiveness granted through the limited waiver, suggests that growth in PSLF forgiveness granted has grown 750% to total 41,000 borrowers with an average of over $90k in debt each. What's more is that with $128 billion now in the cue for forgiveness over the next 10 years, we are merely at the genesis of explosive growth in PSLF successes. It's time to change the dubious narrative around PSLF.