We are committed to establishing student loan support, and in particular tax-advantaged debt forgiveness, as the must-have employee benefit for the current generation.
By providing tools to help individual borrowers and their employers optimally manage student loan debt, BenElevate is leading the way in driving history's most proven means of managing high debt: debt forgiveness.
Do meaningful work. Live debt free.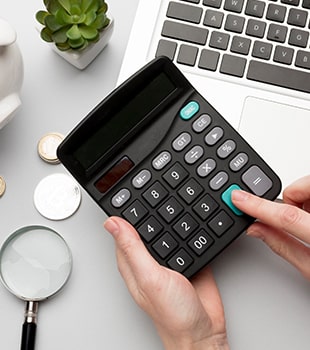 Our opportunity assessment tool gathers your key information and determines objectively best student loan management path of you.
PSLF Assessment
BORROWERS
Many student loan borrowers struggle to understand their options to best manage their student loan debt. We can help.
Where to start? Our tools allow borrowers to determine their optimal path for managing their student loan debt. Click here to use our opportunity assessment tool.
Broadly speaking, student loan borrowers have three main approaches they can take to managing their student loan debt, though it is often not possible for an individual borrower to pursue all three.
Debt forgiveness. Through Public Service Loan Forgiveness (PSLF) and other programs, student loan debt forgiveness is available, though compliance is often a challenge. But not to worry, we can help with that.
Payment optimization. There are multiple payment plans available for student loan debt, and the optimal plan will vary by person and by stage of life and goal (lowest monthly payment, shortest period of time to retire the debt, etc.).
Refinancing. Private loans are available at rates below the prevailing interest rates for student loans.
Employers
The student loan burden on early and mid-career professionals has increased drastically in recent years. The average level of student debt for graduate degree holders is over $100,000, and for those with professional degrees (M.D., D.O., J.D., M.B.A., etc.) we have seen student loan balances of $300,000 or more.
Loan forgiveness, in particular Public Service Loan Forgiveness, is an effective federal subsidy to the compensation offered by an employer, and it is currently dramatically underutilized among qualified employers.
At BenElevate, we are committed to working collaboratively with employers to provide education, analysis, and implementation support that will allow employees to optimize their student loan debt, and help employers realize the benefits of increased retention, strengthened recruiting, and heightened employee morale.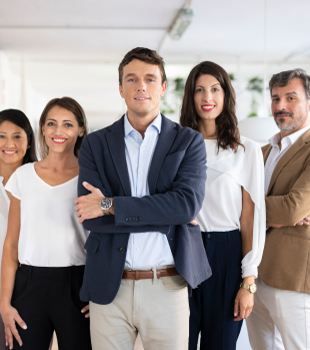 Click here to learn more about how BenElevate can work with your organization.
Schedule Demo
"I wanted to share the good news with you. My student loans have finally been forgiven!!! If there is any way that I can support your business and "give back" for the encouragement you provided – PLEASE let me know!!!!"
Jeanett, Interlochen Center for the Arts
"The scenarios that highlighted the debt to income ratio and whether it is even worth pursuing [PSLF] were incredibly helpful. I have never quite heard it framed that way, but it was so clear."
HR Director
"Not only did I learn I qualify as a 30hr/week employee, which I previously thought had to be 40 to be considered full-time, but I was also able to immediately use the information this morning during a virtual college recruitment fair to promote the benefits of our program."
Recruiter & PSLF Candidate
Click here to discover your optimal path to student loan management